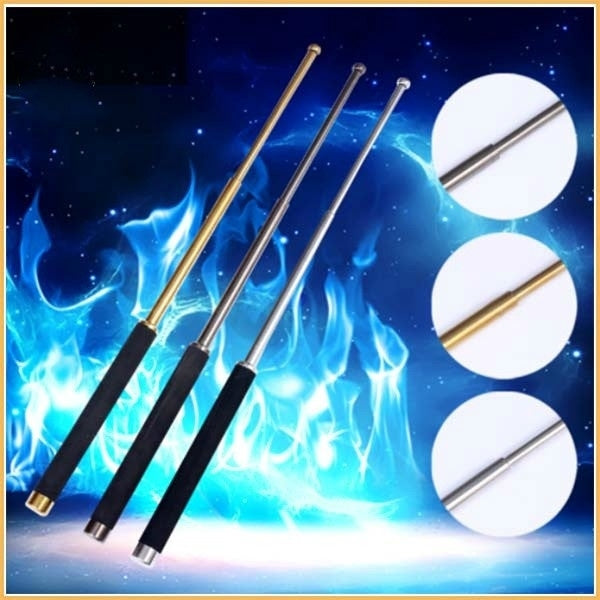 2022 26 inch Baton Self-defense Stick Self-defense Bonzi Survival Camp | POPOTR™
SKU
064X19-26 inch stick-Black-cdk3
-Worldwide Free Shipping
-Same Day Shipping
10~20 days to America
15~25 days to Europe
25~35 days to Other Places

Why did my payment failed?
1、We just accept the following types of credit card
Visa、MasterCard、Discover、American Express、JCB.
-A valid credit card or a debit card that is co‑branded
-You can't use debit cards that are not co‑branded.
2、Your credit card needs to allow for recurring payments in USD.
3、Your credit card needs to have international capabilities.

Features:
1. Heat treated stainless steel,very hard and strong.
2.The length after the extension:26 inch length.
3. Easy to carry, practical
4. Application places: night fishing, security, traffic, on the way home, travel, camping and other places.
5. Color: black,gold,silver
6.The exterior is small, beautiful, convenient and easy to handle. This item is the protector of your outgoing defense.

Package include:
1x Self Defense Stick

Wish you a good day!!!