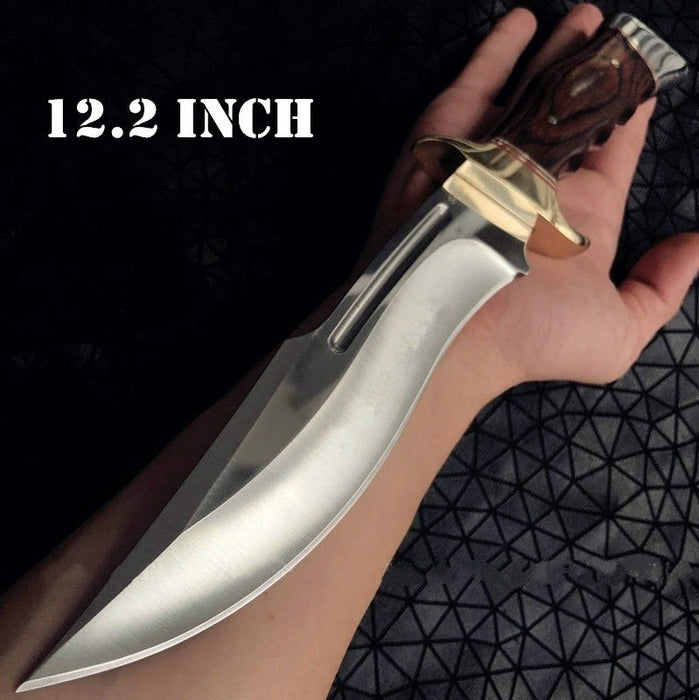 2022 Survival Knife Hunting Knife Tactical Knife Blade Military Knife Tanto Knife| POPOTR™
-Worldwide Free Shipping
-Same Day Shipping
10~20 days to America
15~25 days to Europe
25~35 days to Other Places

Why did my payment failed?
1、We just accept the following types of credit card
Visa、MasterCard、Discover、American Express、JCB.
-A valid credit card or a debit card that is co‑branded
-You can't use debit cards that are not co‑branded.
2、Your credit card needs to allow for recurring payments in USD.
3、Your credit card needs to have international capabilities.

"Thank you very much for choosing our knife.
""Features:
100% Quality Assurance
The balanced steel structure ensures long-term operation without erosion, good rust resistance and high durability. It has a high-quality factory sharpening knife.
Suitable for: outdoor: survival, camping, sailing, diving, fishing and hunting

Type: Rambo hunting knife
Full length: 31cm(12.2 INCH)
Blade: 118cm(7 INCH)
Handle length: 13
Materials: 440c (very sharp)
Hardness: 59HRC
Handle material: wood
Package:Nylon Sheath
Sport Type:Camping & Hiking

Packaged include:
1 x fixed blade Knife+1x Nylon Sheath
As the camera angle and adjust the light, there will be differences in the picture, if you need to determine the products, please contact us. Otherwise prevail in kind"